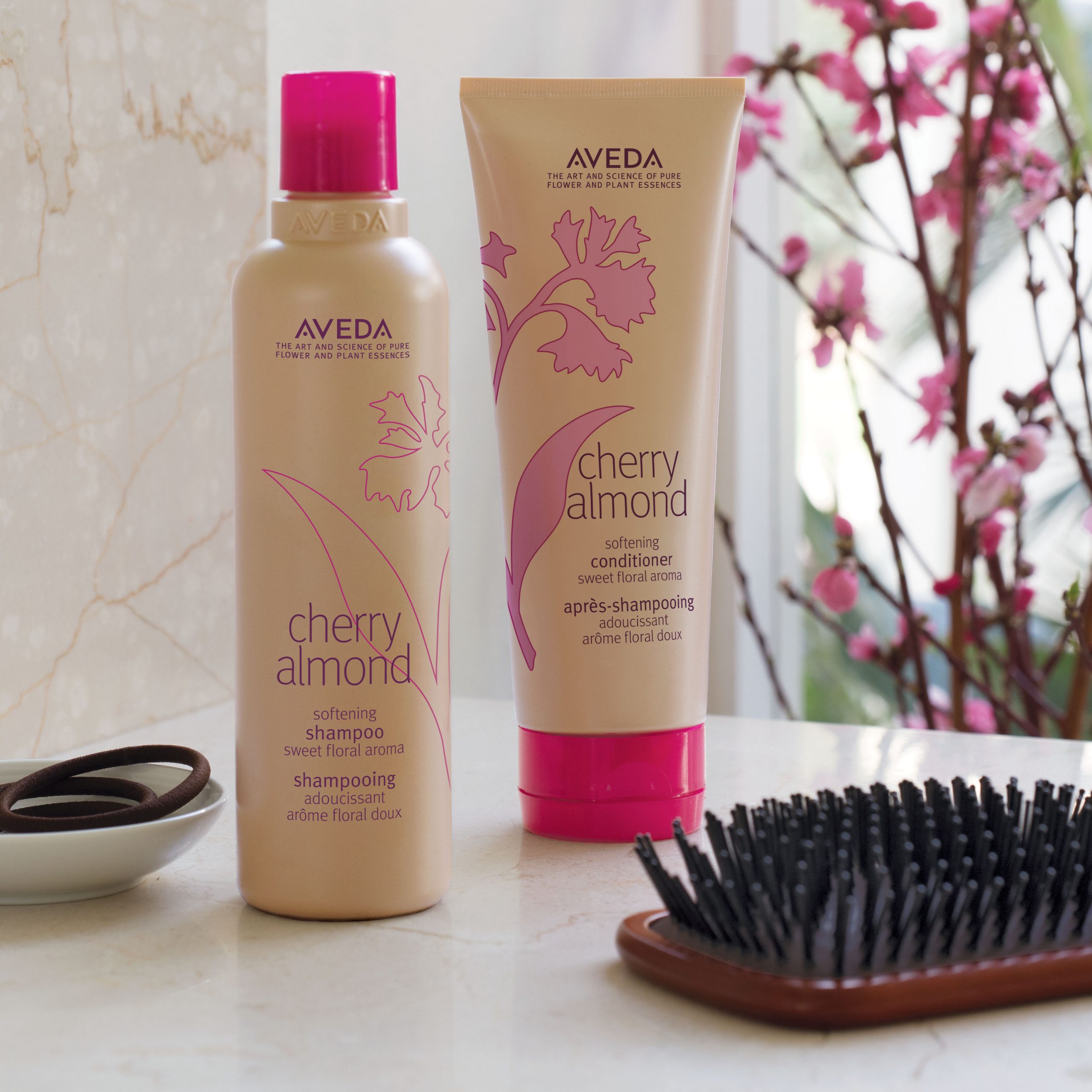 Source: Aveda
They say, "Absence makes the heart grow fonder." After a 10-year break, Aveda's long-lost love, Cherry Almond, is back and better than ever, and we couldn't be happier.
Back in 1978, Cherry Almond was a pioneering Aveda line, at the time called Cherry Almond Bark; it provided softening and moisturizing benefits and had an amazing aroma. However, it was discontinued in 2008. The version re-released this summer boasts even better super-softening powers than the original, from 98% naturally derived ingredients like babassau, organic coconut oil, shea butter and other amazing plant-based ingredients. The aroma is just as tantalizing as ever, but even longer lasting than version 1.0. And, it's silicone free.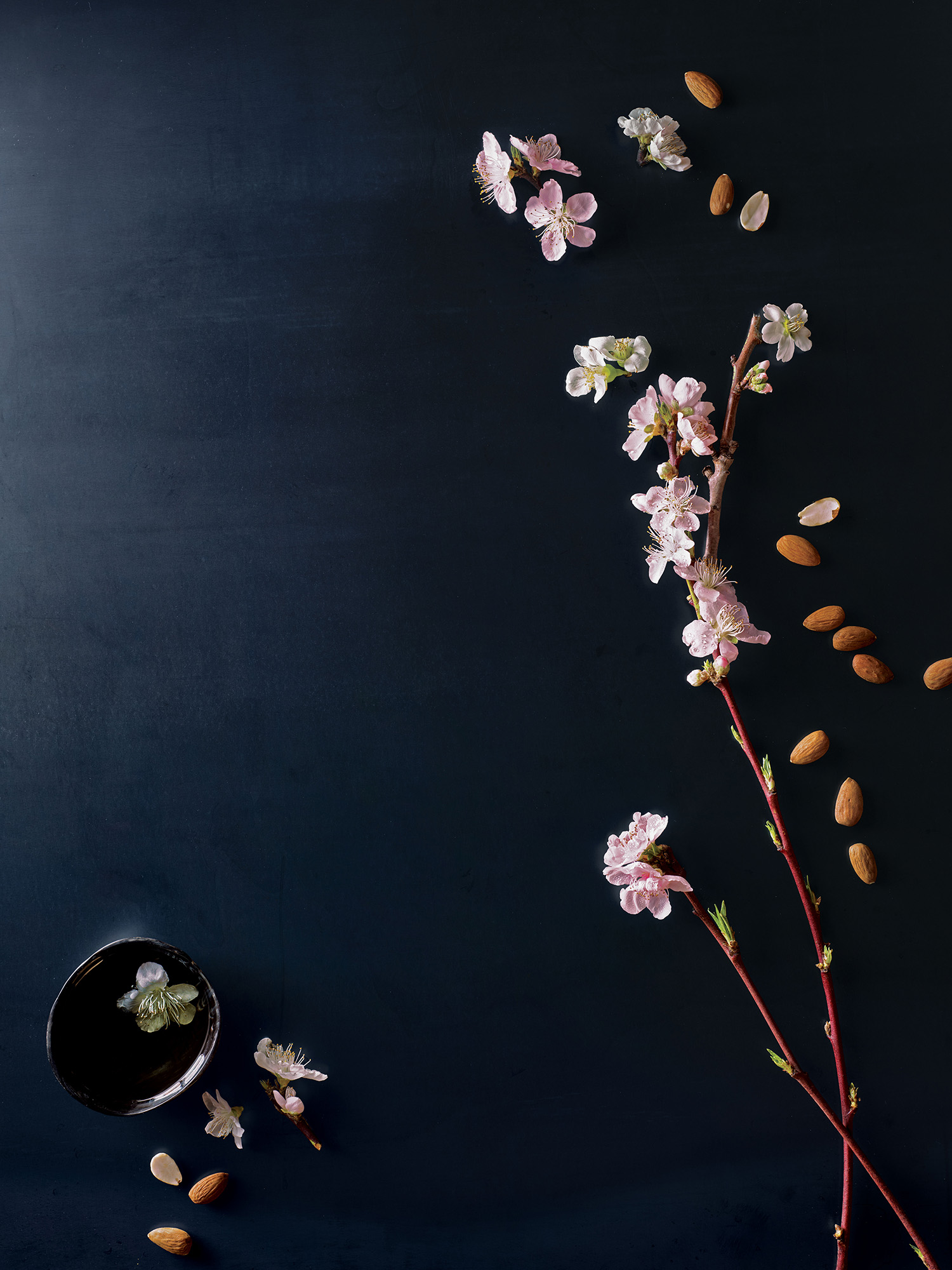 Source: Aveda
WHY GO SILICONE FREE?*
Have you ever noticed how after a while, drugstore shampoos and conditioners stop working? What once gave you a "fresh-from-the-salon" look, now leaves your hair lifeless and dull. It's because most shampoos and conditioners bought from the drugstore have silicones in them to give you a temporary shine, but over time can be very damaging to your hair.
Silicones are liquid or rubber-like polymers used as a sealant or lubricant in hair products. They are not water insoluble making them very difficult to wash out. They form a coating around the shaft of the hair, preventing moisture from penetrating and triggering dryness and breakage. They can also cause irritation to the hair follicles, which initiates excessive hair shedding. The most common silicone to look out for is dimethicone.
Aveda wants your hair healthy not just now, but forever. Which is why they have chosen the silicone-free route for their Cherry Almond Shampoo and Conditioner. All the great benefits you get from using these products are long lasting, natural and above all—safe.
SCENT STORY
One thing about Cherry Almond that left fans pining over it for years was the unforgettable scent. Unlike other cherry almond scents that are loaded with synthetic ingredients, Aveda's Master Pure-Fumers™ blended 38 plant and flower essences like benzoin resin, tonka bean, certified organic orange and ylang-ylang to create the iconic aroma.
SOFTENING SHAMPOO
Many shampoos are so focused on cleansing the hair that they strip it of moisture, leaving locks feeling dry and unmanageable. Cherry Almond Shampoo is a daily shampoo that not only cleanses the hair but softens and adds shine. It's safe for color-treated hair, ideal for those with normal to dry hair, and especially recommended for guests with long tresses who will enjoy the lightweight nourishment it provides.
NOURISHING CONDITIONER
Where there's a will, Aveda will always find a plant-derived way. Cherry Almond Conditioner provides the same deep moisturizing and nourishment as other conditioners, but without silicone. A blend of coconut oil and shea butter help penetrate and detangle the hair, giving it unbelievable manageability and a silky texture.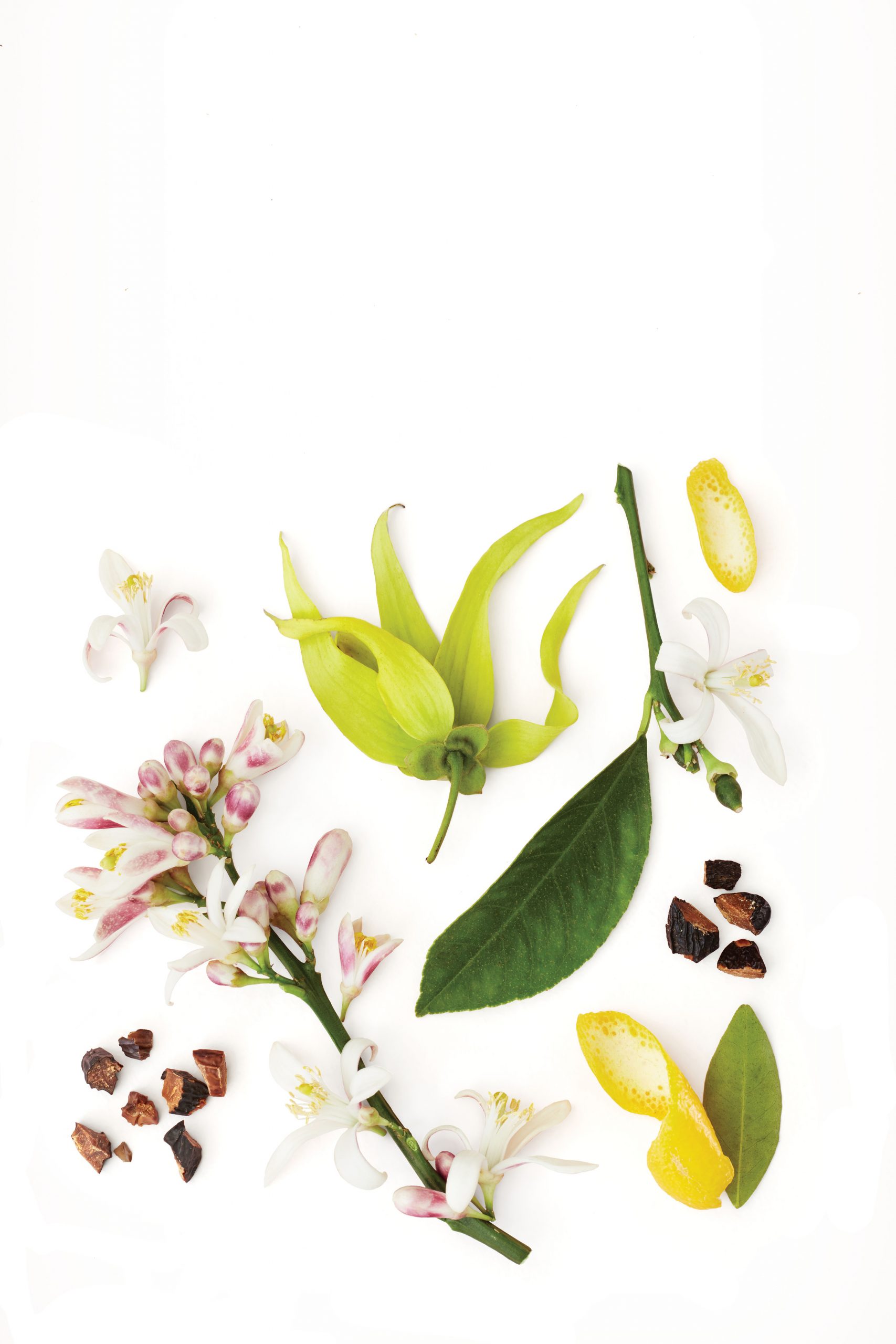 Source: Aveda
A shampoo and conditioner line that softens hair, creates great shine and has a beautiful, long-lasting scent — Cherry Almond, we've missed you! Maybe taking a break isn't such a bad thing after all.
*Source: (The Green People)